☕ Coffee Mugs on Sale!
It's time to add to your coffee mug collection today at Zazzle! Tis the season for warm & delicious drinks and coffee mugs also happen to make great gifts! Score a basic mug for under $6 with this deal!
60% off coffee mugs • Shop the collection ↓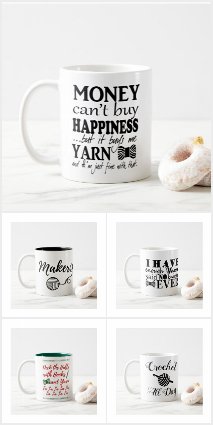 You can shop these popular artist designed mugs, or create your own here!
Don't forget! 50% off totes is still going on too!
Shop crafty tote bags here ↓